История о том, как мы искали спонсоров путешествия и что из этого вышло.
«Поверь в мечту, поверь в мечту» — громко и призывно пел Юрий Антонов где-то из динамиков в моей голове. Я решила не сдаваться и реализовать первоначальный маршрут путешествия в Альпы.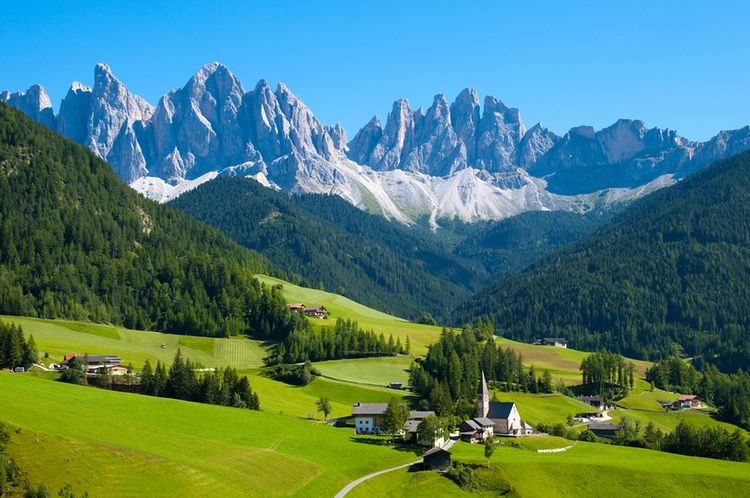 Как это было
Еще в декабре (за полгода до отпуска) нарисовали «маршрут желаний» — куда бы хотели поехать в этом году. Получилось красиво и… дорого. Так дорого, что при самой жесткой экономии в путешествии, денег все равно не хватало. А все потому, что страны, которые мы захотели посетить, сами по себе не дешевое удовольствие. Маршрут пролегал через Альпы, цепляя открыточные виды легендарных немецких замков, изумительной красоты озера, высокогорные дороги Австрии, Швейцарии, Италии и посещение самого загадочного изобретения человеческого разума — Большого Адронного Коллайдера.
Начитались о нем в интернете, очень хотелось взглянуть. Не помню каким образом, наверное переходя из одной ссылки на другую, нашла ЖЖ одного украинского парня, работающего в ЦЕРНе. Он рассказывал как встречал делегацию наших журналистов, как готовятся к приезду министра и что Украина подписала с ЦЕРНом договор об ассоциации. Ссылки на документы и много фото. Срочно захотелось подружиться ;-)
БАК я изучила как отличник дипломную работу, имеющий некое отношение к физике и атомам. С трудом представляла масштаб в 27 км подземных строений, но общение с харьковским парнем, работающим в этом чудном месте помогло не только понять что это, как туда попасть, но и сулило знакомство с администрацией города Мейран (где расположен Коллайдер), и другие бонусы.
Дальше более детально, чтоб вы понимали нашу задумку, цель и размах идеи.
СERN (ЦЕРН, от фр. Conseil Européen pour la Recherche Nucléaire, Европейский совет по ядерным исследованиям) — ведущая межправительственная организация, международный исследовательский центр европейского сообщества, крупнейшая в мире лаборатория физики высоких энергий. Расположена в предместье Женевы, на границе Швейцарии и Франции. Город-спутник Мейран (Meyrin)
CERN с помощью экспериментов на Большом адронном коллайдере обнаружен бозон Хиггса — «частица Бога». Согласно современной теории элементарных частиц, именно благодаря этому элементу вся материя нашей Вселенной приобрела определённую массу, а, значит, и физическое существование.
фото из сети
Большой адронный коллайдер (БАК) — крупнейший в мире подземный круговой ускоритель элементарных частиц, созданный ЦЕРН. Он имеет форму большого круга радиусом 27 км. Это т.н. лаборатория для изучения взаимодействия маленьких частиц и процессов, которые вызывают эти взаимодействия. Запустили его в 2008 году, он проработал несколько дней и остановился. На сегодняшний день БАК работает в штатном режиме, потрясая мир новыми открытиями. В ЦЕРНе работает 47 украинских учёных.
Дело в том, что 3 октября 2013 года, Украина и Европейская организация ядерных исследований (ЦЕРН) подписали Соглашение о предоставлении украинскому государству статуса ассоциированного члена в ЦЕРН.  Крупнейшая в мире лаборатория физики высоких энергий членство предоставит украинскому государству возможность участвовать в заседаниях Совета ЦЕРН с правом частичного принятия решений в области научной политики. Отсюда, собственно, и родилась идея спонсорской помощи.  Украина, являясь ассоциативным членом ЦЕРН, может отправлять свои «умы» туда на работу, практику, обучение. Может проводить лекции и всякие научные доклады, устраивать состязания спортсменов, танцоров, художников. В общем, может много, но не сделала ничего. Мы решили это дело исправить и связать крупнейшую атомную станцию с крупнейшим ускорителем заряженных частиц ;-)
| | |
| --- | --- |
| | |
Не буду расписывать чины и фамилии к кому мы обращались, результат огорчил: идея не нашла отклика. Ни у руководителей города, ни на АЭС. Никому не нужно сотрудничество двух похожих городов-спутников со всеми вытекающими и мы, в качестве соединяющего моста, эдаких «птиц мира». Было жаль загубленную идею, месяцы ожидания, всевозможные встречи и налаживания контактов, повторные подготовки документов, сопроводительных писем, бизнес-плана идеи, собранных интересностей по маршруту и т.д. Это надо было принять… И искать новые пути.
Конечно, путешествие не состояло в том, чтобы поехать и посмотреть Коллайдер. Оно начиналось со словацкого города Гуммене (где есть большой телескоп для наблюдения за ночным небом), проходило по самым высокогорным дорогам Европы: Гросглокнер и Форселла Лавардет, перевал Стельвио, открытыми для туристов два летних месяца в году. Ну и замки, крепости, города, водопады, Гнездо Гитлера и много другое.
Но Коллайдер был наживкой. Кого удивишь путешествием в Женеву, например? Впервые вопрос о спонсорской помощи к путешествию мы доверили сайту по сбору денег на мечту — INDIEGOGO
У меня не было опыта в этом деле совсем, да и что мы могли предложить взамен? Как разрекламировать свою идею, чтобы люди захотели инвестировать в нее деньги? Когда создают гаджеты, там все ясно — вложил деньги, получил продукт. Я могла пообещать хвалебные оды в честь спонсора, наклеить логотип его фирмы на авто, подарить буклет про город и АЭС, магниты как сувенир. Честно об этом написала.
Потом были другие сайты, еще сайты,  соцсети , соцсети и еще соцсети.
Я писала обращение на разных языках:
Yes, I know everything. And time is not something, and the idea reeks of madness. In general, people tend to help only those who are worse. Donate disadvantaged, to sympathize with the sick, etc. etc. But I believe that any dream, if it go least some steps closer and realized.
Here I am such a hopeless optimist :)
P.S. I promise to give colorful glossy Almanac about the city and the largest nuclear power plants in Europe, the one who will be the first.
Изучала тонкости интернет-проектов, чужой опыт в достижении цели, перечитала кучу литературы на тему «как найти деньги на путешествие»…
Но результатов не было :cry:
Тогда я сделала ролик о наших поездках на машине марки СИТРОЕН, написала письмо в представительство СИТРОЕН www.citroen.ua с рекламным предложением
Но в ответ получила:
«Спасибо за Ваше предложение. Инициатива хорошая и отдельное спасибо за лояльность к бренду Citroen. К сожалению, у нас нет такого формата сотрудничества, как прямое финансирование поездок (сейчас все бюджеты сильно сокращают). Но очень хотели бы сделать Вам небольшой подарок в виде фирменного термоса, который наверняка пригодится в поездке»
фото с Инстаграм  @nataliabudianska
Спасибо, все получили:) но вопрос с деньгами остался открытым. И дикий курс евро никак не способствовал к накоплениям :-?
Тогда нам  пришлось изменить маршрут. Отказаться от первоначальной идеи. Но не отказаться от путешествия! Подсчитав сумму, которую удалось накопить самостоятельно для поездки, учитывая отпуск в летнее время, решили ехать в Грецию. И по новому стали готовить маршрут, искать отели, кемпинги, интересности по пути следования.
Будем купаться в Эгейском море и тусить на Кикладах :-P Эге-гей!!!
О том, как получить греческий шенген читайте в этой заметке.
Радуюсь, что число подписчиков канала в Youtube растет и вы, дорогие читатели сайта, мотивируете меня на новые идеи. Вот так мы решили в этом году на всем пути следования в самых примечательных местах оставлять подарки для вас. Коробочки будем помечать логотипом сайта, а что оставим внутри — это сюрприз. Подробности, месторасположение, координаты будут в новых видео на канале Youtube
Подписывайтесь, будет интересно ;-)
ПОНРАВИЛАСЬ ЗАПИСЬ? ПОДЕЛИСЬ С ДРУЗЬЯМИ!
Кнопки соцсетей находятся ниже
О путешествии в Грецию на Ионические острова в 2015 году напишу обязательно. Чуть позже.